Kara Lawson talks about Pat Summitt Foundation pledge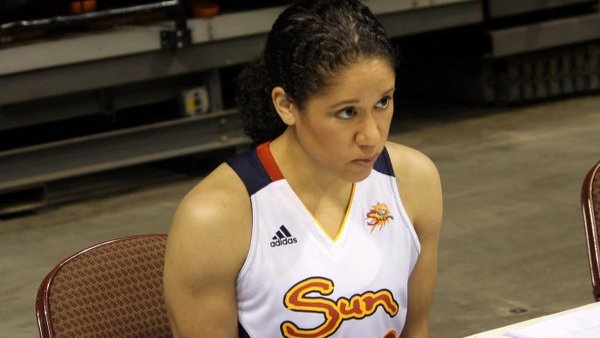 On Sunday the Connecticut Sun announced that guard and former Tennessee star Kara Lawson will donate $50 for every three-pointer she makes during the WNBA season to the Pat Summitt Foundation. In addition to Lawson's generosity, the Connecticut Sun Foundation will match her donations dollar for dollar.
After two games, Lawson made three three-pointers, for a total contribution of $300 to the foundation. Lawson discussed her generous decision.
"Coach has been a big mentor to me since I was eighteen years old. Everybody within the women's basketball community has been affected by her being diagnosed and her stepping down and not being coach at Tennessee anymore. As somebody that is playing, and played for her, it's kind of a performance incentive, kind of a win-win situation. You get an opportunity to hopefully play as well as you can, and do something that I love to do, which is shoot threes, and raise money for her foundation which they are still trying to build."
"They are still trying to establish where they are going to send the money and it's for a good cause. I'm obviously really thankful to the Sun organization for them to match dollar for dollar everything that I donate. I think that says a lot about the character in the organization here, and the outpouring of support from the people here. I've heard a lot of support from the people here in Connecticut since coach has been diagnosed."
"I can't say I'll be thinking of it right when I'm shooting, but we obviously made this decision before the season started, and I did notice I only made one shot yesterday [Saturday], but it was a three so that was good for our team and obviously good to get the donations started off."
What did coach Summitt say when she heard about the gesture?
"I haven't told her yet," Lawson laughed. "I guess that's a good idea, I should probably call her. The cat's out of the bag now."