Candidates announced for the 2018-19 Senior CLASS Award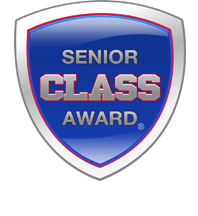 Thirty women's basketball student-athletes who excel both on and off the court were selected as candidates for the 2018-19 Senior CLASS Award. To be eligible for the award, a student-athlete must be classified as an NCAA Division I senior and have notable achievements in four areas of excellence: community, classroom, character and competition.
An acronym for Celebrating Loyalty and Achievement for Staying in School the Senior CLASS Award focuses on the total student-athlete and encourages students to use their platform in athletics to make a positive impact as leaders in their communities.
The candidates will be narrowed to a field 10 finalists in February. Those 10 names will be placed on the official ballot. Ballots will be distributed through a nationwide voting system to media, coaches and fans, who will select one candidate. The winners will be announced during the NCAA Women's Final Four in the spring.
Women's Basketball 2018-19 Candidates