Baylor accepts invitation to the White House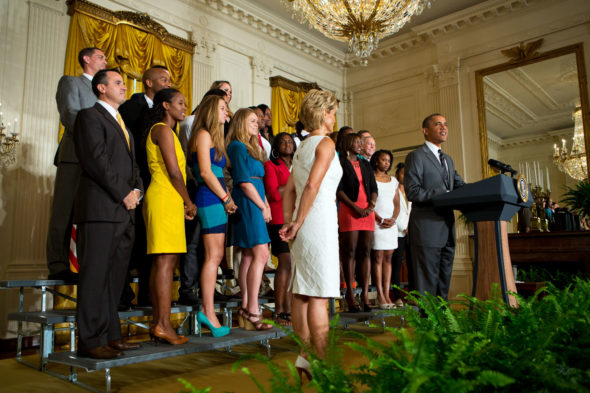 From Baylor:
In the aftermath of Baylor University's third NCAA Division I Women's Basketball championship, the Baylor Lady Bears accepted an invitation to visit the White House Monday, which will include a visit from President Donald J. Trump.

April 7, Baylor defeated Notre Dame 82-81 for the program's third national title, which put the program in elite company with UConn and Tennessee as the only institutions to have three national championships in women's basketball.

Head Coach Kim Mulkey and the Lady Bears also visited the White House and met with President George W. Bush and President Barack Obama in 2005 and 2012 following their first two titles, respectively.

The visit is currently scheduled for Monday afternoon.
Baylor will be the first women's basketball team to visit the White House during the Trump administration. Last season's champions Notre Dame did not receive an invite. South Carolina received a call to attend a round-up of teams in a Collegiate National Champions Day months after they won the national championship in 2017. The Gamecocks were in the midst of a road trip during the regular season and did not attend the event.